History/Company Profile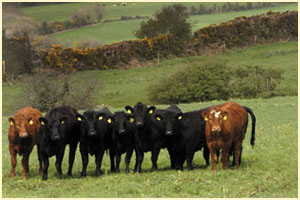 Ballyburden Meats was established in July 1988 by Micheal Ó Crualaoí and is based at a state of the art facility in Ballincollig Co Cork. The company specialises in servicing the food service industry in Cork County including hospitals, hotels, restaurants and contract catering companies. Our strengths lie in the quality of our meats and the service we provide, which stems from sixty years experience in the retail and catering business.
Ó Crualaoí the Butchers, our sister company is renowned for its award-winning products and shops. www.ocrualaoi.com The Ó Crualaoí Butcher shops awards include The Bridgestone Guide, Retail Excellence Ireland and Craft Butchers. Our Award winning products include Spiced Beef, Corned Beef and Homemade Burgers.
We pride ourselves on our highly qualified and experienced staff who are dedicated to ensuring that all our customers receive quick, efficient and personal service to meet the needs of the catering and food service market.
Ballyburden Meats is registered with the Food Safety Authority of Ireland in conjunction with the Veterinary Department of Cork County Council. We operate a Food Safety Management System, which incorporates HACCP, and comply with all relevant food safety legislation.
Our wide variety of products Beef, Lamb, Pork, Bacon and Poultry are produced with a very strict farm to fork policy. We try to ensure customer satisfaction through the provision of meat products that are of the highest quality in terms of flavour, succulence and tenderness for the catering and food service market.
We look forward to hearing from you to discuss your business in the near future.

Our Opening Hours are:
Monday to Friday 8.00am to 4.30pm
Outside of regular opening hours, please call (021) 4873041 and leave a message.

Contact us at:
JOB VACANCY
NPD FOOD TECHNOLOGIST | Ballyburden Meat Processers Ltd.
This is an exciting opportunity for a Food Technologist with a passion in food, to play a pivotal role within a progressive company.
For full details or to apply for the position please click here